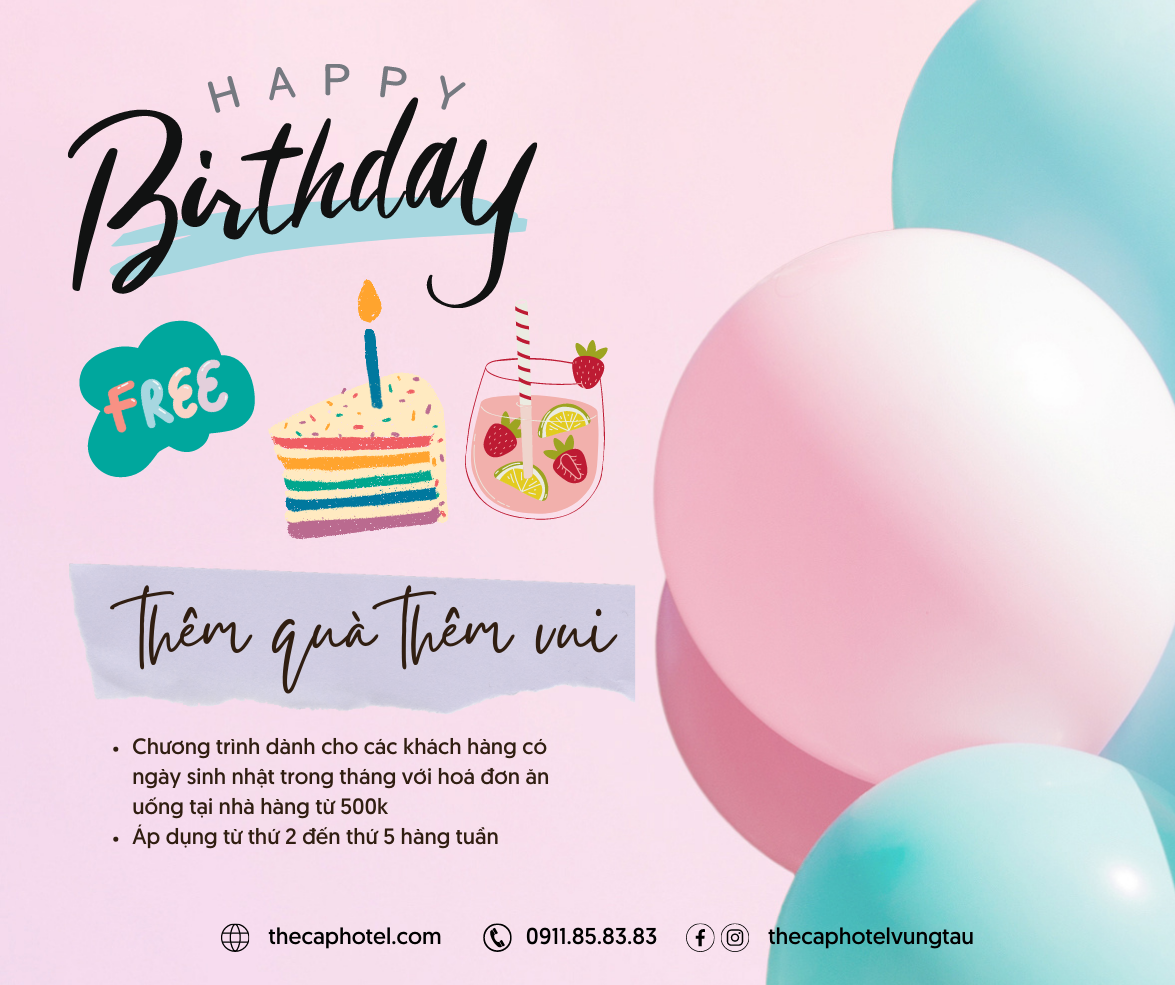 For customers who have a birthday in the month, The Cap Hotel sends you a sweet birthday gift when using our service at our restaurant or coffee shop. Hope this will bring meaning to you on your special day.
* The promotion will apply from Monday to Thursday every week and until the end of December 31, 2023.
(*) conditions apply to invoices from 500,000 VND
Come to The Cap Hotel and enjoy the deals exclusively for you!
Start Time
15:28
01-05-2023
Finish Time
22:00
31-12-2023