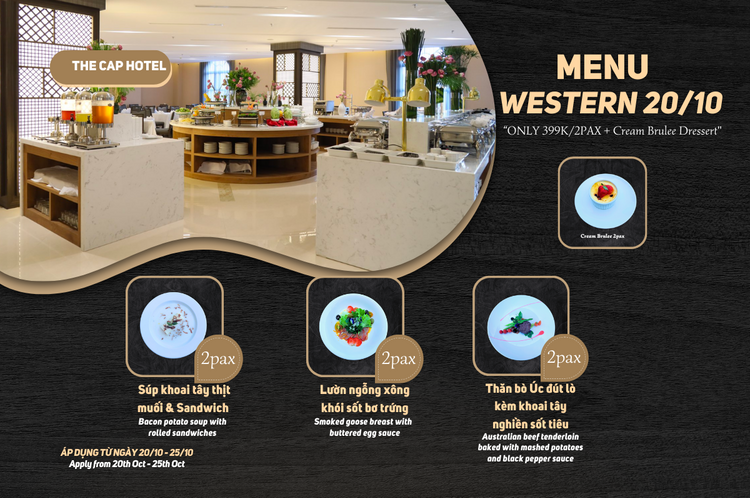 Diverse Menu with Unique Flavors:
Appetizers: Potato and bacon soup with rolled sandwich - a perfect blend ò savory flavors and the crunchiness of the sandwich.
Main Course: Smoked duck breast with egg butter sauce and Australian beef tenderloin with nashed potatoes abd pepper sauce - a perfect combination of unique flavors.
Dessert: Baked egg custard cake, a sweet treat to complete the memorable dinner.
Atractive Price: For only 399k for two people, you can experience an exciting dinner at The Cap Hotel
Start Time
00:15
20-10-2023
Finish Time
23:45
25-10-2023