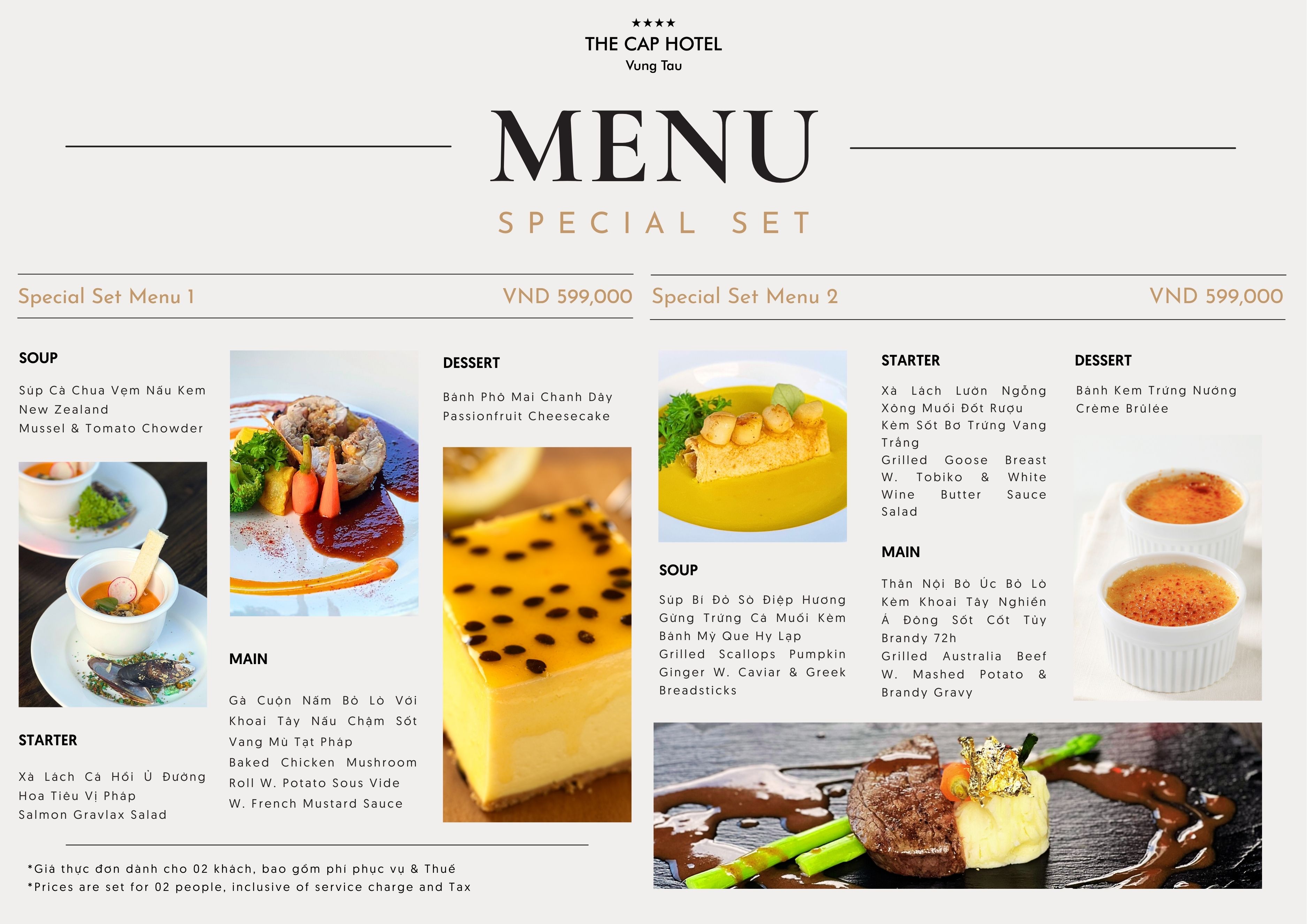 EXPERIENCE A TASTE OF THE WEST AT THE CAP HOTEL VUNG TAU IN CELEBRATION OF THE NATIONAL HOLIDAY FROM SEPTEMBER 1-4, 2023
Are you ready to embark on a delectable journey of flavors? Elevate your dining experience with our exquisite special Western set menus, carefully curated to satisfy your palate and elevate your senses. Some of our signature dishes:
- Grilled Scallops Pumpkin Ginger With Caviar & Greek Breadsticks
- Salmon Gravlax Salad
- Grilled Australia Beef With Mashed Potato & Brandy Gravy
- Crème Brulee
Special price of just VND 399,000 per set for 02 pax, applied for bookings reserved with room
Standard price: VND 599,000 per set for 02 pax
Whether it's a romantic dinner for two or a get-together with friends, lock in your reservation now to secure your spot for an evening of exceptional dining.
Share an unforgettable dining experience with your loved ones as you relish these exclusive delicacies in the heart of luxury at The Cap Hotel.
Start Time
14:00
01-10-2023
Finish Time
22:00
04-09-2023