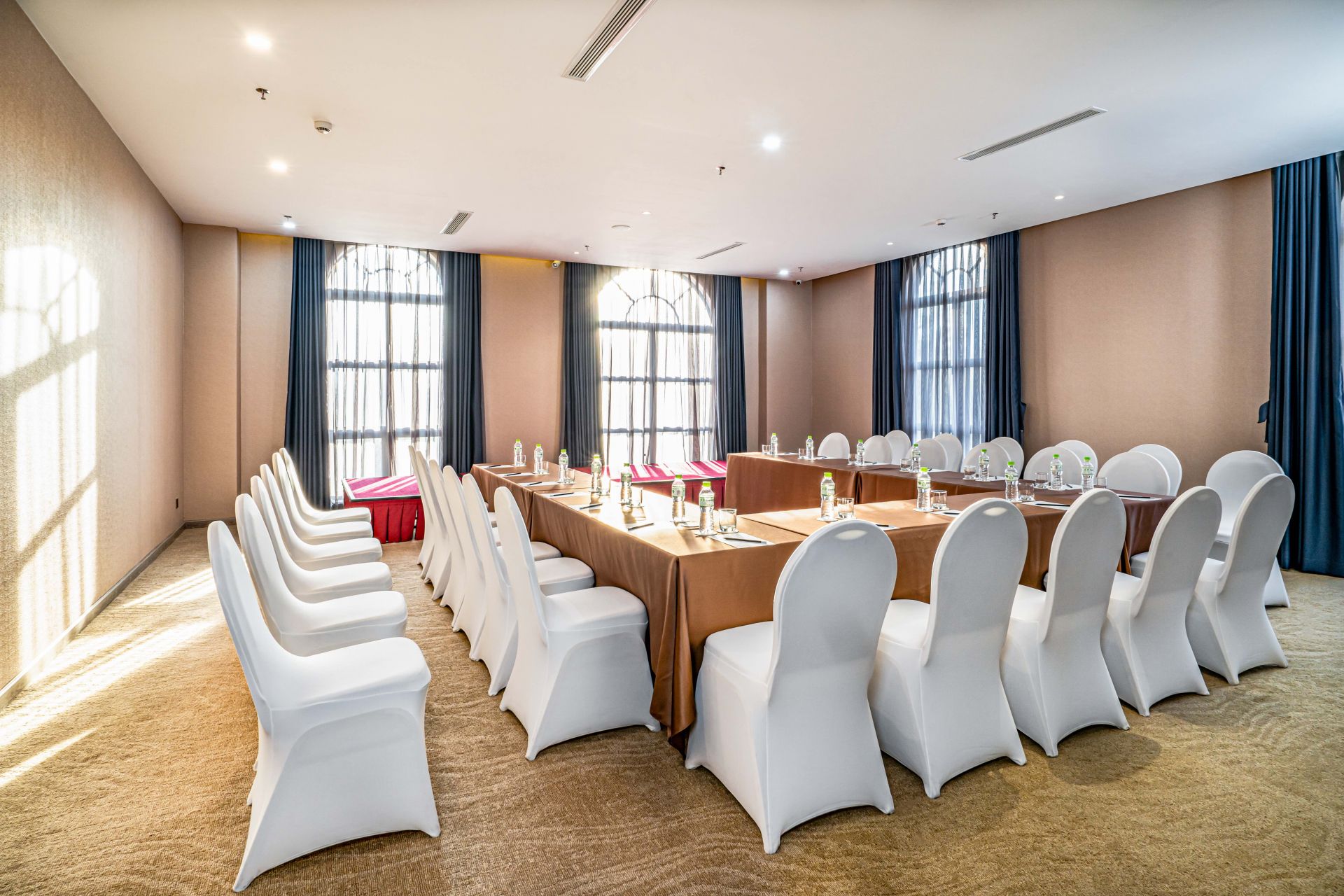 The Cap Hotel Conference Rooms - Where Comfort Built Success
Welcome to the premier space for meetings, events, and conferences at The Cap Hotel Vung Tau. With a spacious area of up to 240m² and the capacity to accommodate from 80 to 200 people depending on the layout, our conference rooms are more than just event venues; they are the bridge that connects ideas to success.
We Fits to Everyone:
Tour Groups: We welcome tourists with comfortable and well-appointed spaces.
Conferences: Our conference rooms are ideal for important business meetings, conferences, and significant events.
Classrooms: We provide an ideal setting for educational classes and training sessions.
Meetings: You can hold productive and engaging meetings here.
Professional Facilities:
Stage: With dimensions of 2.4m x 7.2m and a height of 40cm, our stage will provide excellence for any performance.
Projector Screen: With a size of 3m x 5m, you have a large screen for important presentations.
Affordable Pricing: We are committed to providing conference room services at a reasonable rate of 860.000 VND/m² per session. Book a minimum of 2 sessions, and you'll receive a special rate of only 1,100,000 VND/m² for 2 session. (We can sure that the prices can be flexiable)
Professional Team at The Cap Hotel:
Quick - Accurate - Guaranteed: We commit to confirming your request within 120 minutes and sending a detailed quotation within 24 hours.
Venue Survey: We will arrange the earliest venue survey for you.
Quality Assurance: Your event will be coordinated by professional event organizers, ensuring that every detail is executed efficiently and professionally.
If you are expecting excitement and surprises at every event, contact us today via email at info@thecaphotel.com or phone number (84) 0254.357.5566. Let The Cap Hotel Vung Tau be your trusted event partner!